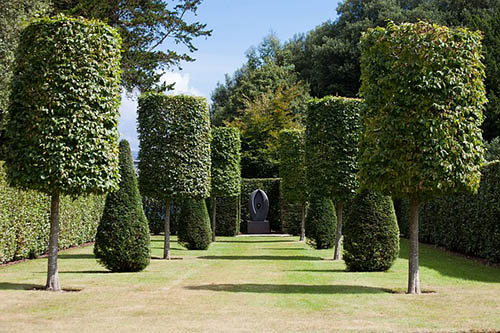 Trimming (or pruning) your trees and bushes is important for the overall health and beauty of your landscape. Hiring the right tree service company is just as important. Tree Service Keller's staff is skilled and experienced in tree trimming as well as knowledgeable in various types of trees and bushes. Our staff will listen to your concerns and answer your questions with ease. All of your worries will disappear with Tree Service Keller by your side.

What is Tree Trimming or Pruning?
Pruning is the careful and selective removal of certain parts of a tree. Tree trimming is important for several different reasons. The main one is safety. Dead or broken branches and limbs can fall off at any time, which can pose a serious safety hazard. Tree Service Keller are experts at keeping tree branches away from power lines and other important areas. You wouldn't want any branches to knock your power out, fall on your house, your car, or even your kids!
The next reason tree trimming is important is for the overall health of your trees and bushes. Just like us, trees can get sick too. Tree Service Keller can help save your trees from pesky diseases. We know trees and trimming certain trees the wrong way can kill or damage the tree's health later on. Our experienced staff knows exactly which branches and limbs to trim so your trees can keep growing big and strong.
Another reason for tree trimming is the visual aesthetics of the landscape. Trees come in all shapes and sizes and it's important to help maintain its beauty. Our staff knows exactly what needs to be removed or trimmed to help the tree's natural beauty shine. Your creative vision is our creative vision and Tree Service Keller will make your landscape a suburban oasis.
Tree Maintenance
Not only will Tree Service Keller fix your immediate problems, we'll let you know if we see any future problems. Our expert staff is trained to notice early warning signs of disease or stress in all kinds of trees and other plants. Some species of bushes or trees can be sensitive to long periods of drought, while some can withstand our common Texas droughts. Sometimes there are trees who regularly need to be trimmed to stay healthy. We're trained to know all these things to keep you trees happy and healthy.
While some companies will only trim your small trees and bushes, Tree Service Keller will trim your biggest trees and your smallest bushes. We have both the equipment and knowledge to get each job done. All you have to do is let us know how big and what type of trees or bushes you need trimmed and we'll do the rest. It's okay if you don't know the species, that's our job! We'll let you know what it is when we come look at it.
Remember, it's important to keep your trees and bushes trimmed. Keeping your trees trimmed away from power lines and your roof helps ensure your safety and keeping your bushes trimmed will make sure rodents stay away from your home. Regular tree trimming helps the whole tree get adequate exposure to sunlight so the whole tree can flourish.
Keep you trees healthy and beautiful with the proper tree trimming and pruning. Tree Service Keller will provide you with the best tree service available at the best price.