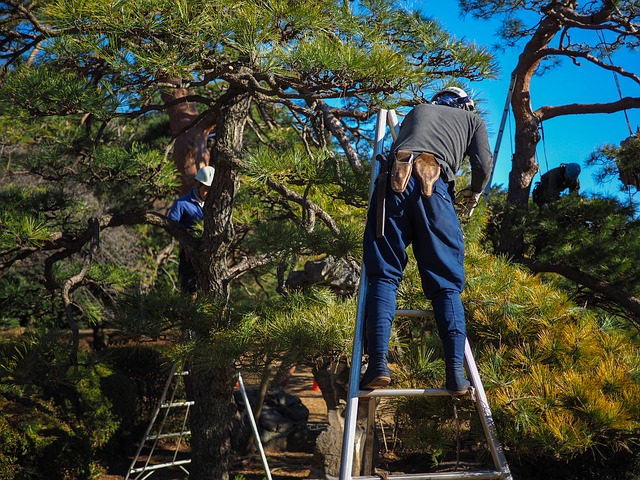 Best Tree Care Service in Keller, Tx
Do you want your yard to look well-maintained, but you don't have the time to do the job?

During this time when everyone is living a busy life, we find that having a yard can be a blessing and a burden. With several items on our to-do lists, caring and tending for a yard can be the least bit of our concern. However, making sure that your yard is in tip-top shape is important for your safety. After all, you don't want loose branches falling off when there are strong winds and you don't want your yard to be covered with fallen leaves all the time.
Residents of Keller, Tx, and nearby areas have a local tree service company that they can rely on: Keller Tree Service.
We are home to the best local tree service contractors that offer fast and high-quality services that you can trust.
You are looking at the best tree service provider in the whole of Keller, Texas. Our team offers the best results at the most affordable price point.
Our line of professionals specializes in providing tree services that make your lawn look appealing and neat. Your lawn will be the envy of your neighbors as your professionally maintained yard will look healthy and green for longer than you expect. Once your yard starts growing again, all you need to do is give us a call once again and we will take care of your tree care services and needs.
You don't need to exhaust all your efforts or resources into maintaining and managing your yard. All you have to do is give Keller Tree Services a call and we will provide your lawn with the care it deserves.
Keller Tree Care Services
Caring for a yard is a lot more than just trimming loose branches. If you think that your tree will only need tree trimming services for its maintenance, you may end up exposing your yard to vulnerabilities.
When you don't provide your tree with sufficient care, the trees might be prone to diseases and pests. This can cause them to stop growing and they won't be able to get the proper nutrition that they need for proper growth.
With the right tree care service contractors, your trees bound to grow taller and healthier. Your yard will also look professionally manicured and they are designed to become more resistant to the elements.
With the help of Keller Tree Services, you will have access to tree services that provide the best results at the lowest possible cost. Regardless if you need tree care for your home or your business, you will be able to rely on Keller Tree Services for professional services that last longer.
Treat your yard with the care that it deserves by hiring our professional tree service contractors. Watch how Keller Tree Services transform your yard into an outdoor space that your neighbors and customers will appreciate.
Give us a call today and find out more about the tree care services that we offer.