Tree Service, Tree Removal, Stump Grinding & Tree Trimming in Keller, TX

Let Our Top Notch Texas Tree Company Trim, Grind, or Remove those Unruly Trees or Stump!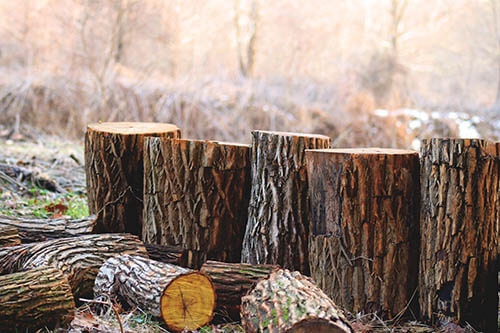 Need Your Trees Trimmed or Removed

?
Looking for tree service in Keller? We've got you covered. We know how important it is to maintain the community's natural splendor and we're here to help preserve it. Trees can add a lot of natural beauty to your property, but when they get unmanageable and overgrown, it's best to rely on the specialists to make them look pretty again.
You may be considering doing yard work by yourself, or forcing your kiddos to help out on the weekends, but why do that when you call in the professionals so you and your kids can relax? Instead of hearing "I'm tired!" or "It's too hot!" or "Are we done yet?" why not hear giggling and splashing in the pool while you lounge in the shade drinking a refreshing lemonade?
With Tree Service Keller, you can let your worries disappear. We'll handle the yard work while you and your family relax in the warm Texas sun (wear your sunscreen!). Our team is passionate about providing the absolutely best tree service care in Keller at the best price. We want your home to look beautiful just as much as you do, and we can get it done.
Most Affordable and Reliable Tree Services in Keller, TX
We know trees and we're prepared for any situation. Our team knows that trees have been around for a long time and they will continue to be around for a long time. That's why the best and most experienced tree service experts are exactly what you need for all your lawn care needs. We provide a multitude of services to meet all your tree and lawn care needs. Our services include:
Tree Pruning
Bush Hedging
Site Clearing
Debris Hauling

Tree Trimming and Tree Pruning
Tree trimming is a little more complicated than removing random branches or limbs. Without the proper knowledge, removing the wrong branches or trimming too much off your tree could lead to some harmful wounds that could cause health problems down the road.
More specifically, we offer our expertise in tree pruning. What is tree pruning, you might ask?
Pruning is the careful and selective removal of certain parts of a tree that help it grow properly and maintain its health for a long time. When you need tree experts at an affordable price, call us first and we'll take care of all your tree trimming needs.
Need Cleanup after a Storm?
24Hr Emergency Storm Damage Removal
Once a tree is removed, it leaves the small issue of the stump. However, leftover stump can cause a lot of problems. It's a hassle to mow around and can be a potential tripping hazard. Thick trunks and extensive root systems can make removal difficult, so Tree Service Keller has all the necessary equipment to remove and grind away the stump.
Some people think removing a stump is as easy as burning it, but that isn't the case. As advocates for a safe community, our team doesn't want anyone to end up with expensive medical bills because they threw-out their back trying to dig up a stump or got burned by causing a small fire. We have the proper equipment to grind, remove, and level any pesky left-over stumps.
Sometimes our trees need a little support and we're here to provide that for them. Trees are heavy and sometimes their branches can get so heavy they start to bend or fall off. Tree Service Keller is able to provide the best tree cabling and bracing to make sure your tree stays upright, and all its branches and limbs stay attached.
Again, safety is our main concern at Tree Service Keller. Proper tree cabling and bracing can save you and your family from serious injuries. By cabling and bracing the big oak tree in your front yard, we can save heavy branches from toppling over during the next severe weather (which if we're honest, could be tomorrow, right?) and damaging your property or hurting your family.
Lot Clearing and Debris Hauling
Lawn and tree care is a little more complicated than mowing. Taking proper care of your lawn and trees is important for not only the aesthetics but also for the health and safety of you and your home. Tree Service Keller is a proud provider of many quality tree care services and solutions. Unlike other companies, we provide the best tree services at the best price.
While other companies only offer traditional lawn care services, Tree Service Keller offers an extensive list of services. Whether your biggest and oldest tree has fallen and needs to be removed or your privacy hedges are looking too unruly, Tree Service Keller is the one to call. From your tallest tree to your smallest bush, we'll take of you.
Your yard is your pride and joy (second only to your kids of course!), and you need the experts to keep it looking sharp and beautiful. We're not saying you should always try to one-up your neighbors, but with Tree Service Keller at your side, you're sure to be the envy of your neighborhood.
5 Reasons to Keller Tree Service
We're a local company.
Supporting your local businesses is good for the economy and you'll get personalized care.
We're one of kind.
Our team is composed of only the most skilled arborists who use the best equipment while remaining safe.
We succeed through word-of-mouth.
Local businesses thrive on word-of-mouth to advertise. If our customers aren't happy, then we don't have a business, so we always strive to provide the absolute best service.
We're open and honest with our customers.
We only sell you what you need, not what will make us the most money. Sure, we are a business and businesses need money in order to survive, but we don't scam our own community for a quick buck.
We always give back to the community.
In Keller, we look out for one another, and that includes other businesses. Local businesses supporting local businesses is just another way we give back to our community.
We understand how important a community is, and Keller, TX is one of the best (if not the best) places to live in Texas and we're determined to keep her looking beautiful. Our trees offer a sense of pride for us and for our community. They do so much for us and it's only right we give back just as much.
The trees around us provide the oxygen we breathe. They absorb and trap harmful pollutants on their bark and leaves. Trees provide shade that not only cools our streets and cities but reduces the amount of exposure to harmful UV rays by up to 50 percent, especially for your younger children. Their shade also slows down the process of evaporation which helps us conserve water in the long Texas droughts.
Since trees are so essential to our way of life, it's only fair we treat them with just as much kindness. Tree Service Keller takes the health of trees very seriously. Keeping them trimmed, healthy, and beautiful is an important task that we don't take lightly. This is one of the many reasons why Tree Service Keller is the perfect choice for all your tree care needs.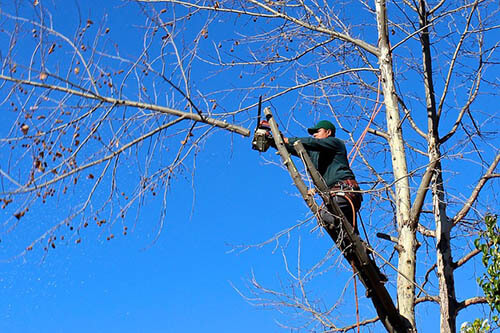 Tree Trimming and Pruning
Keller Tree Service did a great job pruning my bushes.  They were fast and did a clean job!
K. Reading. Keller,TX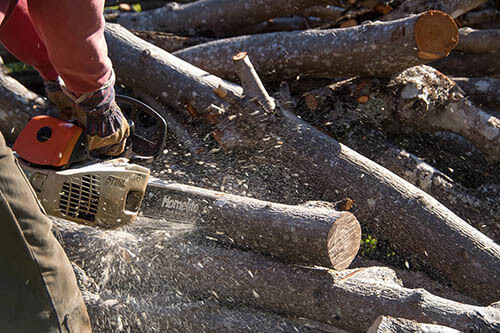 Tree Removal and Storm Cleanup
My neighbor recommended them and I wasn't disappointed.  Saved money on what I thought would be a very expensive tree removal.
Cindy H. Keller,TX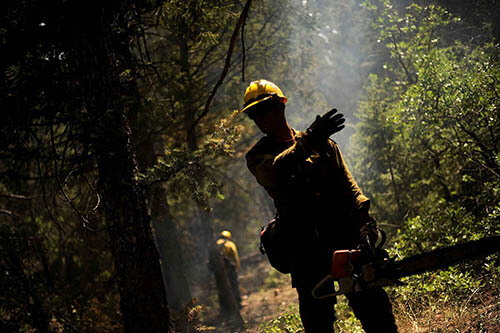 Low Cost High Quality Tree Service Professionals
We needed to have one of our lots cleared.  It was a big job and Best Keller Tree Service did a fantastic job at a good price.  Will definitely use them again.
Fred. Keller,TX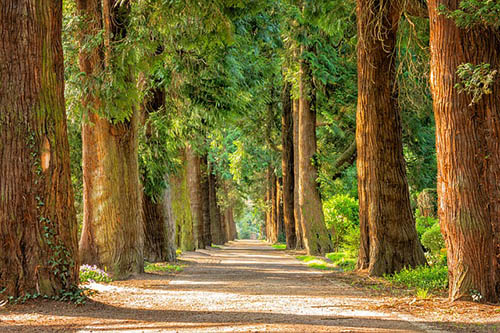 Keller Tree Trimming Experts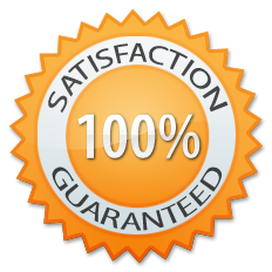 Keller Tree Services Company – Service is Guaranteed!
Texas is well known for its unpredictable and severe weather, and unfortunately, Keller is no exception. When a storm strikes, your biggest trees can be damaged, broken, or even completely uprooted! This is a dangerous situation because it can crash through your house or even your windshield. The disaster the storm leaves behind is a hassle and we're fully equipped to help clean up after, so you don't have to worry about it.
At this point after a storm, you may think you can handle the clean up by yourself but reconsider that decision. Trying to remove large and incredibly heavy branches can lead to some serious injuries. You could throw out your back or even end up stuck between the branch and the ground. Save yourself hospital bills and call us instead.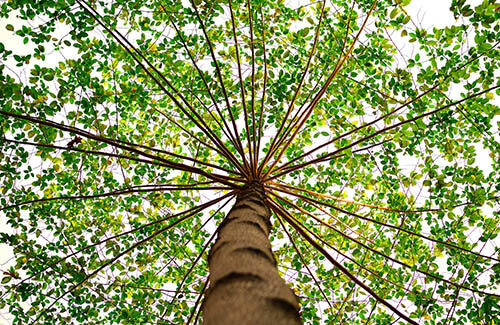 Ask us about our referral discounts! We're passionate about providing only the best tree services in Keller and keeping our customers happy. It's just good business to keep people coming back to us again and again. Tree service jobs can get pretty big and sometimes can come at a pretty hefty price. If you have a friend or family member that needs tree services in Keller and you recommend us, we're more than happy to help you with all your tree service needs at the best price.
We truly appreciate your business and any business you bring our way and we look forward to many years of tree services together!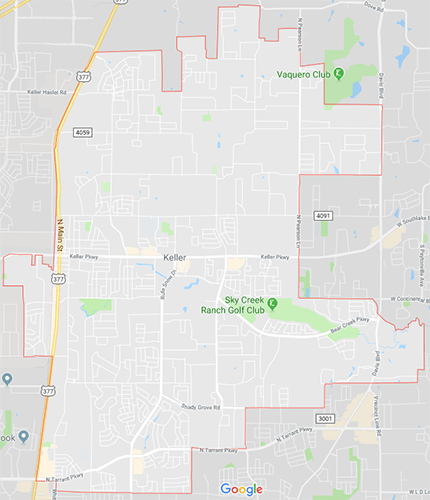 Servicing the following areas:
Keller & Surrounding Tarrant County Locations
At Tree Service Keller you'll be treated with the utmost professional respect and care. Our team of experts loves to answer your questions and erase any concerns you may have. We love our community just as much as you do, and we're determined to help keep it as beautiful and safe as it is now. Keller, TX wasn't voted one of the safest places to live or one of the best places to raise a family for nothing!
Our free instant quotes will give you a good idea of what to expect from our services. Tree Service Keller offers the best, most competitive prices with the absolute best service. Don't believe us? Consult Google Reviews, Yelp, Facebook, Angie's List, or any other online sites to find out how much people love, respect, and trust us to complete all their tree service needs!