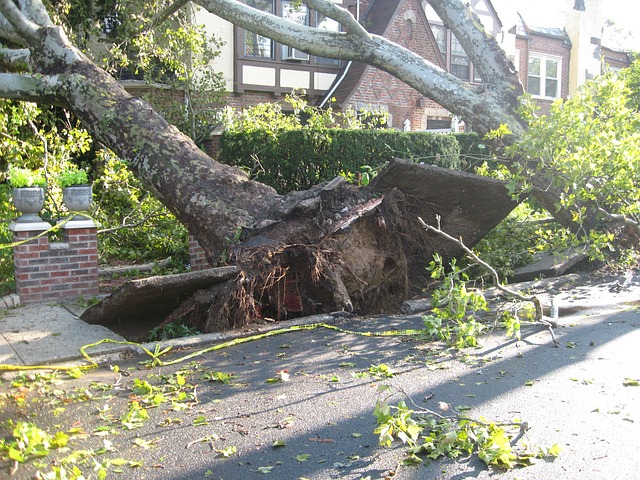 After a storm or a hurricane, you will find that so many leaves and branches have accumulated in your yard. Cleaning up a whole yard can take so much time and effort, especially if there are a lot of trees in your property.
Apart from that, the buildup of leaves can be found everywhere. You might find your rooftop filled with leave or you may find that there's an accumulation of leaves on your drainage.
If you don't have the luxury of time, you are better off getting reliable tree cleanup service from Keller Tree Services.
Keller Tree Service – Tree Cleanup 
Once the storm has passed, you might find an array of fallen branches, leaves, or even trees outside your property. Stronger wings may cause more damage, but storms, in general, could cause destruction to property.
After a storm, you can call Keller Tree Service and leave the cleanup in our hands.
Our team will inspect the site and inspect the trees and other surroundings for any potential hazard.
We will pick up loose debris found on the ground before trimming off any branches that could be dangling off trees.
If there are any damaged plants, we will work on fixing and pruning the trees to ensure safety against weather hazards.
We will also inspect the drainage and roof to check if there are any debris accumulations that were formed after the storm.
What makes Keller Tree Service different?
Our contractors work hard to provide our clients with superior service. Our advantage is our years of experience in the tree care industry. With several clients on our list, you can be sure that we are a trusted leader in the tree care service.
We know Keller, Texas like the back of our hands. We know the weather, the hazards, and the location well to know what needs to be done in your property. With our specialized knowledge, our team is no doubt the leading storm tree cleanup company in Keller, Texas.
We offer high-quality results at an affordable price. You don't have to break the bank to get quality tree care service. All you need to do is give us a call and find out about our rates and packages.
Premiere Customer Service
At Keller Tree Services, we take pride in providing our clients with the best customer service. We make sure that our clients are properly attended to from start to finish.
For any of your storm tree cleanup needs, give us a call and find out why we are the #1 tree cleanup company in Keller, Texas.