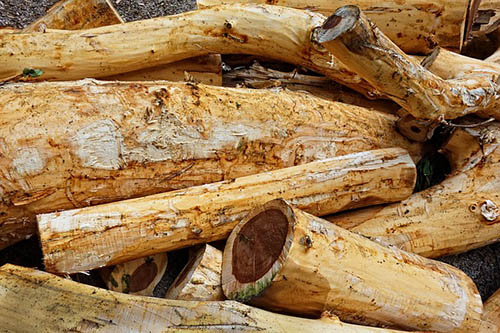 At Tree Service Keller we know that safety comes first and while we hate to see a beautiful tree removed, tree removal is one of our areas of expertise. Along with our expert trimming and pruning trees, our services also include the removal of large and small trees, bushes, etc. Unlike many other companies, we're equipped to remove the large trees that are common in Texas.
The Best Team To Do the Work
Hiring the right tree removal team can seem difficult, but with Tree Service Keller in mind the choice is easy. Whether you want a tree removed because it's growing too close to your house and causing foundation issues, obstructing the sunshine and not allowing other plants to grow properly, dead and posing a safety risk, or even for a renovation project, our staff is highly skilled in the safe and fast removal of trees.
Tree removal, however, consists of more than just chopping down a tree with an ax and yelling "Timber!" Without the proper training and tools, your DIY tree removal could turn into a lawsuit from the neighbors whose roof your tree caved in.
Consider this instead: experience and skill. Our team has had plenty of experience of tree removal and is happy to help you avoid becoming YouTube famous for a tree removal fail fiasco. We assess what type of removal tactic to use, and then set it up so the tree has nowhere to fall besides a safe zone that poses no risk to you, your neighbors, cars, or houses.
Making the tree fall is the easy part. The next, and hard, part is removing the tree from the area. Commonly, trees are cut into smaller pieces and either hauled away or sent through a wood chipper. However, sometimes neither of these options works best for you. We have trucks and trailers for any reason you don't want the tree cut up or wood-chipped. Perhaps you're moving to another neighborhood, but the tree in your backyard was planted by your great-grandmother and grandfather to commemorate their marriage. You can have us move the entire tree, intact, to another area. While unorthodox, our team is skilled in all types of tree removal.
Affordable Price With The Best Service
As always, price is a huge area of anxiety for people. With us, however, you don't have to worry about an unreasonable or crazy price to take care of all of your tree removal needs. Like with any of our projects, we assess and evaluate each situation and charge a reasonable price based on what services you will need. We understand the importance of family and we don't want to cause any undue stress simply because a tree happened to be knocked down in the most recent storms.
One thing about tree removal that most people don't consider is the time commitment. Removing trees, especially trees that have had years and years to grow big and strong, takes time. While it may seem like an arduous task, our team is dedicated to providing the safest, fastest, and best tree removal service in Keller, TX.