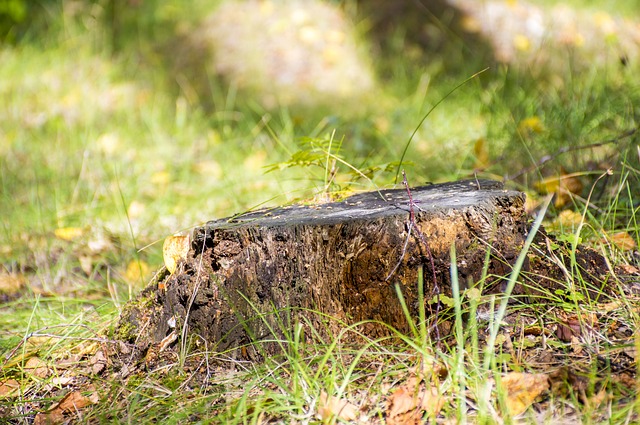 Is there a huge tree stump in your property that you want to remove? Do you want to make sure that the tree stump is completely flat on the ground?
Tree stumps aren't exactly the prettiest sight in your yard. On top of that, they could also be considered a nuisance, especially since they take up too much space. Tree stumps are also not safe for children since they can easily trip over them. Rotten tree stumps can also attract insects, which can lead to the spread of unwanted pests around your home.

With the Keller Tree Services team, we make sure that we are able to determine the process that should be done for your tree stump. Our contractors will advise you if your tree stump is for uprooting or if it is for stump grinding.
Whether the tree stump that you are dealing with is for removal or for grinding, you will need to work with a team of experts that are trained to do the job. With the right strategy, the tree stump removal process can be finished in an instant.
If you plan on getting your tree stump removed, there are certain things that you should know about professional tree stump removal.
Finish the Project Quickly with Professional Tree Stump Removal
First, you should get the tree stump removed professionally. DIY Tree Stump Removal appears to be the cheaper option. However, if you are using substandard equipment for tree removal, it might pose some danger to the one doing the job. You might even consider burning your tree stump, which can cause further damage to your property or to the environment in general.
Examine the Tree Stump Better
Second, you must consider the physical properties of the tree stump. Is the tree stump huge? Will it require more tools for extraction? How hard is the wood? Is the wood dense and heavy? Are the roots larger and wider? Examining the components of your tree stump will take time if you are not familiar with the tree. If you do this on your own, it may take longer for you to get the job done.
When you work with the experts, you are able to sit back and relax with the sheer knowledge that our contractors have years of experience in dealing with tree stump removal. We have worked with more types of tree stumps than you can imagine.
It is important to work with the experts when it comes to tree stump removal.
Know the Right Tree Stump Removal Process
Tree stump grinding or tree stump removal?
We know when to use which method.
There are tree stumps that are better to cut down low to the ground, while there are some tree stumps that should be excavated completely.
Tree grinding might be a cheaper option, but there are cases when it isn't always the best solution.
Keller Tree Services Tree Stump Removal
Work with Licensed, Insured, and Bonded Professionals
Keller Tree Services is only associated with licensed professionals that know how to get the job done. Work with the best in the industry for all your tree care needs.
Tree Stump Removal isn't a simple task. You will need the best and the latest equipment, especially when dealing with bigger tree trunks. Keller Tree Services has invested in the latest equipment for tree care.
High-quality shouldn't always be expensive. Keller Tree Services' goal is to provide reliable service at an affordable price range.
That tree stump shouldn't bother you.
Call our team of experts and find out how you can get that tree stump removed professionally.