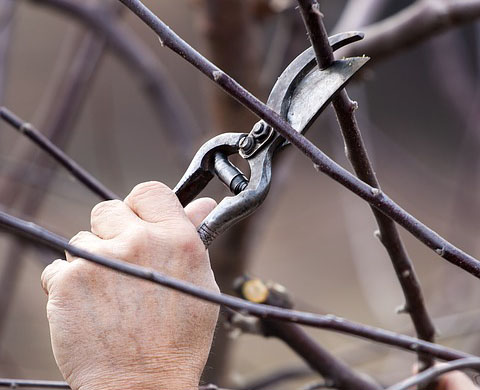 Keller Tree Services offers a variety of specialized tree care services from tree shaping, tree cutting, tree cabling, tree removal, and others. Tree pruning has also been one of their specialties for tree care services.

Tree pruning is an essential part of tree care maintenance since tree pruning can help maintain safety for everyone. When dead branches are trimmed and removed, there is less chance of the branch falling on humans. Pruning dead branches might seem like a simple task, but not if you aren't an expert in the task. It may lead to added dangers, especially if you are dealing with trees that you are unfamiliar with.
The right pruning technique can help a tree grow to its optimal size. Moreover, tree pruning can also influence the size and shape of the tree growth. If properly pruned, the tree can grow structurally strong and stable since pruning can also help with even weight distribution. When you opt to do DIY tree pruning, you may end up pruning so much of the tree that you can damage its' structure.
With a professional pruning team, you will get the best advice on the right timing for pruning your trees. You will also get better information on which trees bear higher risk to ensure your safety and the safety of those around you.
Keller Tree Services Tree Pruning
Our team of experts can help you with all your tree pruning needs.
Our goal is to make sure that you are properly informed about the steps that we will undertake in order to provide solutions to all your tree pruning needs. With our line of services, we can appropriately handle all your tree care needs in the quickest manner at the most affordable rate.
Choose Keller Tree Services for your Tree Pruning Needs
#1 Tree Pruning Company in Keller, Texas
With years of experience in the tree care industry, we have mastered the demands of our community in Keller, Texas. Our team has worked with several residential and commercial clients that can vouch for our competence in the industry.
The high satisfaction rate of our clients is proof that we are able to provide good service from start to finish. You will get the best service for your outdoor space from the moment you call us to the time that we cleanup your yard after tree pruning.
Reliable and Fast Service
We know how important time is for our clients, but we also know that you value getting high-quality results from our service.
Keller Tree Services made sure that you never have to compromise.
We work quickly and efficiently so that you can enjoy your lawn immediately.
Modern Equipment and Trained Professionals
The best part about being in touch with Keller Tree Services is that you will be working with the best of the best in Keller, Texas. Our team offers the use of the most efficient equipment in the market for use and our team of licensed and trained professionals is equipped with the right know-how for your use.
Give us a call and find out why Keller Tree Services is the best tree care service in Texas today.