24/7 Emergency Tree Service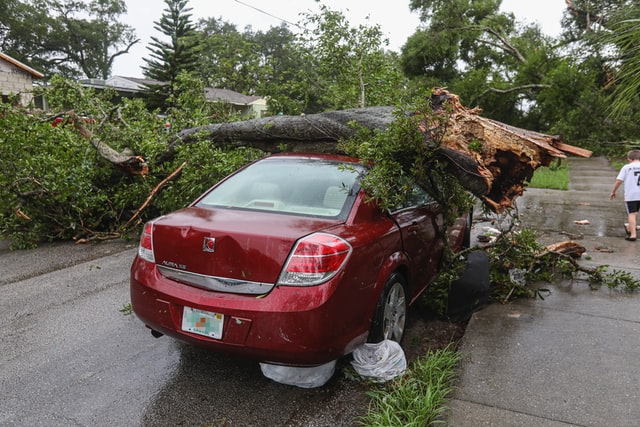 Nothing is more frustrating than waking up and finding that there is a tree that has fallen on your yard or on your roof.
There are also the unlucky ones that find a tree has accidentally fallen on their car.
If you are unlucky to be facing this situation, you can call Keller Tree Services for 24/7 Emergency Tree Services.
We arrive on-site in under an hour and we take out the tree in 1 to 3 hours.

Once we have arrived on the scene, you can sit back and relax as we will take care of everything from start to finish.
Hauling a tree on your own is a hazard that you shouldn't take lightly. It is a dangerous situation that you shouldn't risk that can increase your chances of getting hurt.
There are some situations that appear to be more difficult, especially when the tree accidentally hits an electric post. You will find that moving the log has become a more complicated task than what it normally requires.
If you need immediate tree removal services, all you have to do is call Keller Tree Services for more details.
You will have access to state-of-the-art equipment that promises complete reliability on the completion of the project. Our team of expert contractors is equipped with training and experience to handle the work. With safety practices that you can trust, you can rest in knowing that the task will be done in no time.
Why Choose Keller Tree Service 24/7 Emergency Tree Service?
Work with Licensed, Insured, and Bonded Professionals
Our team of professionals has received their certification to perform emergency tree services. When it comes to something as important as your safety, you have to trust the experts.
Work with a reputable team that offers the best value for your money. We offer high-quality services at a price point that you can afford.
Our years of experience in the tree care industry will give you complete confidence that you are putting your safety in the right hands.
Fill out your emergency contact list with our contact details for your emergency hauling needs.